VIA Blog
April 28, 2021
Let's be honest, guys: This last year was not something we were used to. With Covid-19 hitting the world, many of us came to school scared about the new year. Will we have to quarantine again? How long will this last? When will things go back to normal? Here's the thing: there is no such thing as normal. The human view of "normal" is putting your faith in what you are used to and not putting your faith in God. In God's eyes, there is no "normal." He works on His own schedule. When we complain about our daily routine being upended, we are saying God's plan isn't good enough. We as Christians need to remember that not everything that changes is a bad thing. We need to find the little blessings in life that make it worth living. Instead of looking for the "normal" in life, let's look for God in everything.
On that note, I want to say a special thanks to my entire team. Via Magazine has grown more than I could have even imagined when I first joined almost two years ago. Without each and every individual, our magazine could not be what it is now. Every single one of them brings something different to the plate. Jonathan was the one who kept everybody on task in the nicest way possible while making sure we remained productive. Abigail, who just started this year, has already been promoted to our Editor-at-Large for her amazing and detail-oriented work through copy editing and organizing. Judah keeps our team level-headed and is always making us think rationally when we get too excited. Hannah Faith is no doubt one of our strongest writers who always has a way of stating the facts without opinion getting in the way. Katherine, who is our most versatile writer, can produce an article on almost anything we give her. Charlotte is amazingly talented with creative writing and brings a whole new light to our Through the Minds section. Soila writes beautiful poems that not only flow well but also create a picture in your head. Sarah Grace has a way with people that makes her amazing at conducting interviews with anybody. Last but not least, Autumn always puts so much thought into whatever she's writing, making her articles not only informative but captivating as well. And we all want to thank Mrs. Mavi! Without her, none of this would be possible. On that note, I would just like to say: Happy reading! We hope you have a great summer and God blesses everything you do!
Text by Savannah Merrefield
April 28, 2021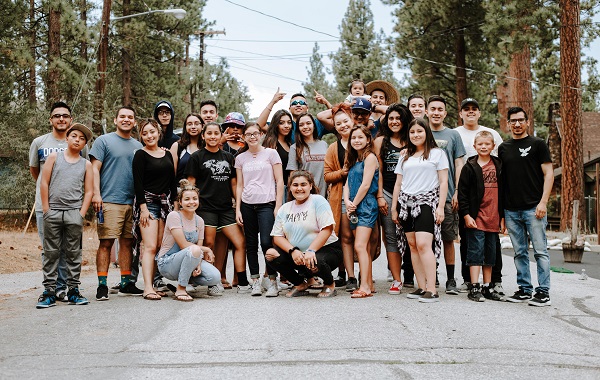 God has created so much beautiful variety that we are surrounded by on a daily basis—His beautiful creation declares His majesty. As Psalm 19:1 says, "The heavens declare the glory of God, and the sky above proclaims his handiwork." If we are to glorify God fully, we must be in constant praise and adoration of Him. This includes a deep appreciation for His handiwork with which He has blessed us.
What is the purpose of diversity? Diversity is a gift that God has given to bring joy to His creation, but it is first and foremost to show His handiwork. We are called to give glory to God because of His creation! Beyond the beauty of His work, there is also much practicality to the specific way He created the universe. Every different thing serves a purpose that God has designated, and His creation works together tremendously. Of course, we have fallen and cannot attain God's standard of perfection, but even now, His creation displays His intricate design and purpose.
The Lord has crafted a medley of masterpieces that all declare His glory in unique ways. "Worthy are you, our Lord and God, to receive glory and honor and power, for you created all things, and by your will they existed and were created" (Revelation 4:11). One of His most wonderful creations is undoubtedly us—humans made in the very image of God. "So God created man in his own image, in the image of God he created him; male and female he created them. (Genesis 1:27)" After creation, mankind was dispersed over the entire earth at the Tower of Babel—when the people refused to move apart from one another, God intervened and dispersed them abroad. (Genesis 11) The people all spoke different languages, and it is logical to conclude that they grouped together and dispersed with those with whom they were able to communicate. Spreading out over the globe, these people formed the various races and ethnicities that would change and develop over time. Even apart from this, each and every one of us are crafted uniquely by God—fearfully and wonderfully made. (Psalm 139:14). Diversity extends beyond just humans—before God even made the first man, He formed an entire universe, from beyond what our eyes can see in the depths of space down to each creature and plant.
Another unique aspect of diversity is God's design of spiritual gifts. These are given to each believer by God for the sole purpose of building up the church of Christ. Paul elaborates on this in Romans 12:4-6 when he says, "as in one body we have many members, and the members do not all have the same function, so we, though many, are one body in Christ, and individually members one of another. Having gifts that differ according to the grace given to us, let us use them…" In his letter to the Corinthians, Paul also writes about the cruciality of spiritual gifts. "Now there are varieties of gifts, but the same Spirit; and there are varieties of service, but the same Lord; and there are varieties of activities, but it is the same God who empowers them all in everyone. To each is given the manifestation of the Spirit for the common good. (1 Corinthians 12:4-7)" This is the beauty of diversity in God's church—when each believer comes together to employ their particular gift of service for the benefit of the body, God is glorified and the church is strengthened. However, Paul had heard that there was dissension in the church over the value of their spiritual gifts—and perhaps even more dangerously, the implication that some gifts made certain people more "spiritual" than others. This was, and still is, an unacceptable view of the Lord's gifts. Paul emphasizes that just as the body consists of many members that are each vital so it can function, so is the body of Christ—if we demean ourselves or others as less significant to the cause of Christ, we stifle the church instead of growing it. Instead, we are to build one another up by focusing on using our gifts as unto the Lord.
Marriage and family are yet another example of how God has designed diversity to be beneficial to the whole rather than just the part. Each member of the family has a purpose given to them by God, and if one link is broken, the rest of the family suffers and is inhibited from being in a closer relationship with each other. However, it is our responsibility to follow God ourselves, in spite of the shortcomings and sin of others—in this is true love, which is self-sacrificing and not self-serving. Wives are to submit to their husbands, just as they submit to the Lord. Just as Christ is the head of the church, the husband is the head of his wife, and he leads her (Ephesians 5:22-24). Just as Christ loved the church, a husband is called to love his wife by offering himself up as a sacrifice for her. The husband's calling is to care for his wife's wellbeing and holiness just as he cares for himself (Ephesians 5:25-29). Children have the duty to obey their parents, and not only that, but to honor them, for this is the right thing that honors the Lord. (Ephesians 6:1-3). Fathers are to bring up their children in the fear of the Lord, training them out of love and not provoking them to wrath or anger (Ephesians 6:4). All of these roles are different, as the family needs the diverse roles in order to best love each other and Christ.
Interestingly enough, this example of godly diversity in the Church and family is how God has designed the rest of the world as well. Each person is designed by God with different talents and interests, which they naturally use to benefit themselves and others in their work and daily living. Since humans are all different from one another, it is us humans' responsibility to work together in the areas that each other lacks and to use our strengths to keep society running smoothly. Diversity is not accidental—it is God's wise design that He has created so that we can work together, appreciating our differences so that we can serve Him wholeheartedly as He has designed each of us.
Text by Hannah Faith Gill
Photo by Omar Lopez
April 28, 2021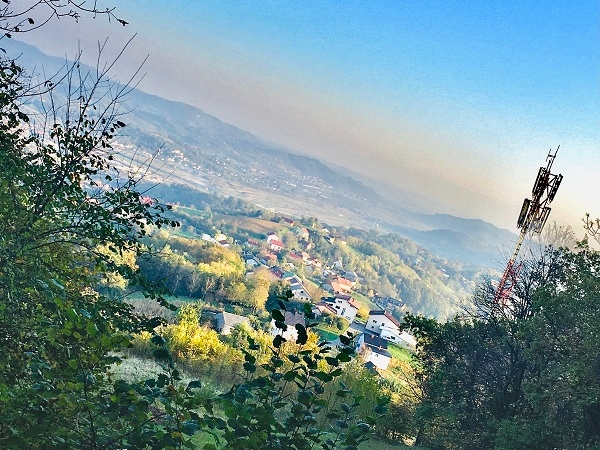 Katy Brackett, one of my best friends, is a missionary kid (MK) who is located in Croatia. Keep reading to get a personal glimpse into her life, what it's like living in another country, and some of the struggles it involves.
Q: Hey, Katy! Thanks for the opportunity to interview you today!
A: Of course; thank you for having me. I love discussing mission work with others. I find it's quite often misunderstood.
Q: Awesome! To start off, where do you serve, and what is the culture of that area?
A: I serve in a small country in Europe called Croatia. The culture here is mainly Catholic, with a few atheists, and, of course, a small number of Christian churches. Elderly people are often warm and kind, while the youth is more reserved and quick to judge. You'll find that there are many beautiful views, vineyards, fields, hills, and mountains. Croatians take pride in their wine, pastries, and tourist destinations.
Q: How did your parents feel called to mission work, and how old were you when you were first affected by their life choice?
A: My mom has wanted to be a missionary since she was introduced to the Christian faith by her parents. As for my dad, he went to seminary and began thinking of mission work then. My parents met on a short-term mission trip to Ukraine, which is where they originally planned to be stationed as missionaries. The first time my life was drastically affected by their choice was probably when I was 9. My grandmother had gotten sick and we had to move to Georgia for a year. Not only did I lose my nana that year, most of my Croatian friendships died out and I met many girls in Georgia that I would soon call my best friends.
Q: What are some common misconceptions about missionaries?
A: Based on several conversations I've had with supporting churches, people often think that the mission life is easy for the kids, and that they aren't fully missionaries like their parents. This might be true in some cases, but for my family, and many of my fellow MK friends, the kids have a big part in serving their church through the worship team and youth groups. Our parents have taught us to always be on the ready to minister to young kids and be a constant example of a true Christian. Missionary kids have to grow up with many sets of eyes on them on a regular basis. Another misconception is that all missionaries have to walk through jungles or up a mountain just to get to school. And another misunderstanding, which I find really funny, is American kids assume that MKs don't understand the American culture. We have been asked if we know who Justin Bieber is and whether or not we know how to make a cheeseburger.
Q: Can you share some pros vs. cons of being a missionary kid?
A: For me personally, a very big pro is that wherever I go in the world, I will probably have at least one friend in the area. Other pros are growing up knowing multiple languages, being able to explore different cultures, and having cheaper vacations to Europe's top tourist destinations. And I am very thankful to be able to live in such a beautiful and safe country. There are without a doubt many pros; however, sometimes I find that there are even more cons. For example, living thousands of miles away from friends and family, being treated like an outsider in my own hometown, and feeling like I don't truly belong anywhere. Another con is language barriers; even though I know the language, there are still a few things I do not know how to communicate. Other cons include not knowing exactly where home is; personally, Georgia has become the place I feel most at home. One of the biggest cons is lack of medication; doctors only know how to treat certain diseases. I have a severe case of eczema, and the only long-lasting treatment I can find is in the States.
Q: Did you have to learn how to speak native Croatian?
A: Yes; a few of my MK friends have not learned the native language in the countries they serve, which makes it really hard to enjoy the missionary life. My parents enrolled my sisters and me into kindergarten and public school at a young age to help us learn Croatian. My sisters were in public school til they were in freshman year or eighth grade. I, on the other hand, stopped attending public school mid-3rd grade because of our move to Georgia, which is when I began homeschooling. That is why my Croatian-speaking skills are not as advanced as my sisters.
Q: How have churches in America supported you?
A: Our supporting churches have been a great blessing and light to my family since we came to the missionary field. These churches have supported us by donating money, hosting us while we visit the States, sending teams in the summer to help lead Christian camps, and providing homes for my sisters, who have now moved to the States for college.
Q: I'm assuming you have friends in different countries; explain what that's like.
A: Yes, I have friends all over the world, which is both a blessing and a curse. I have several missionary kid friends whom I've grown close to through missionary conferences, texting, and phone calls. Even though it is sad to say, it's true that a majority of my friends live in a different country than I do. It is a huge burden to live so far away from my friends and only being able to see them through calls and pictures or on the rare occasion where we actually happen to be in the same country. I have certainly spent many nights reminiscing on all my best memories with friends and unintentionally making myself upset by missing them even more. But it's those friendships that mean the world to me and have created a place where I belong.
Q: What are some of the responsibilities that come with being a missionary, and what exactly do you do?
A: There are a lot of different responsibilities for a missionary depending on who you are in the family, as in mother, father, or kid. My mom leads women's Bible studies and occasionally teaches Bible lessons to the female students at the small Christian academy my church here founded. My dad teaches different subjects at this academy every week while also preparing other lessons for a Christian rehab-type place we recently befriended. He is also one of the pastors at our small church, and he preaches weekly and oftentimes leads the adult Sunday school. My dad also leads a Christian week-long camp every summer (except during COVID-19) alongside FCC [Faith Community Church] from Georgia. For kids, on the other hand, our responsibilities are fewer but, nonetheless, still important. I am the person in the church controlling livestreams and the slides for every service. I also minister to my Catholic friends, who aren't allowed to attend our church. I also bake desserts for fellowship in between Sunday school and the main service.
Q: How did mission work change your life? What would you change
A: Mission work has definitely changed my life in a number of ways, even though it might feel weird to say it changed my life since it has been my life since I was born. Mission work still manages to change my life 15 years later. By growing up as a missionary, I have learned to work under pressure. It is partly because of the stress from speaking in a different language that I don't fully know in front of a big group of people on a regular basis. It is also because people depend on me to share God's Word well. Mission work has taught me to be patient with life, no matter how badly I hope for it to move on. And [growing up in a less developed culture] has made me understand more of the world than some of my friends do. Something I would change...that is a hard question. Mission work only gets harder, and it already starts off as a huge challenge. I am currently at the point where my life has never been more confusing and challenging. While my friendships overseas grow, my friendships around me die. Now that both my sisters have left the field and moved away, I have never felt more alone. I am thankful my parents became missionaries, and I am thankful for the bright childhood mission work has given me. But now, I am more ready than ever to move on from this life and to Georgia. That is what I would change if I had the power. However, it isn't my choice, and I am prepared to wait until God says it's the right time. And I am going to continue being the best MK I can be. And before I end this interview, I think it's important to remember that it isn't just my life that has changed because of our mission work. That is the true beauty of it. My families' mission work changes the lives of everyone we meet. Maybe it's a small change, but for some, it's choosing to follow Christ and surrender to Him and live by the gospel.
Interview by Sarah Grace Gill